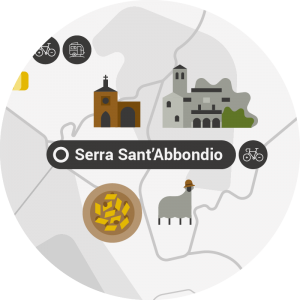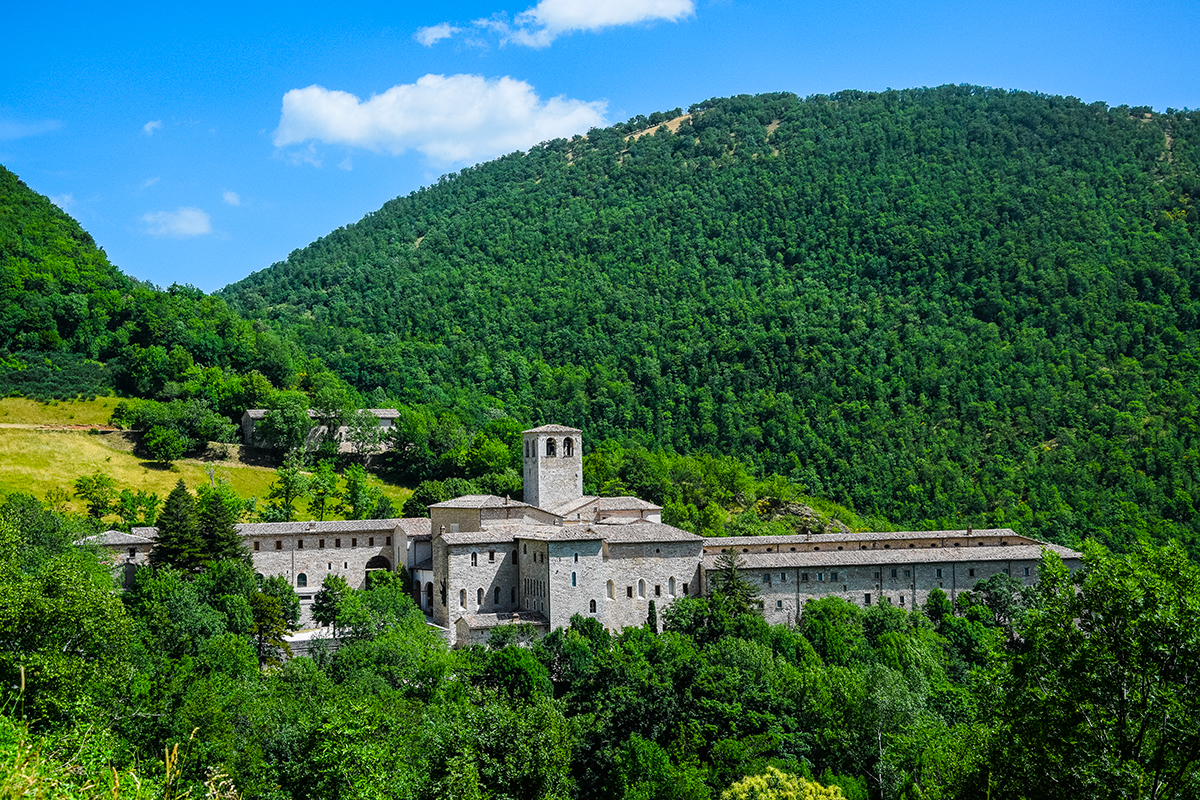 Serra Sant'Abbondio was built on the left side of the upper Cesano valley, close to Mount Catria (1701 m.), of ancient origin with some archaeological evidence of the passage of the Celts, Piceni and Romans.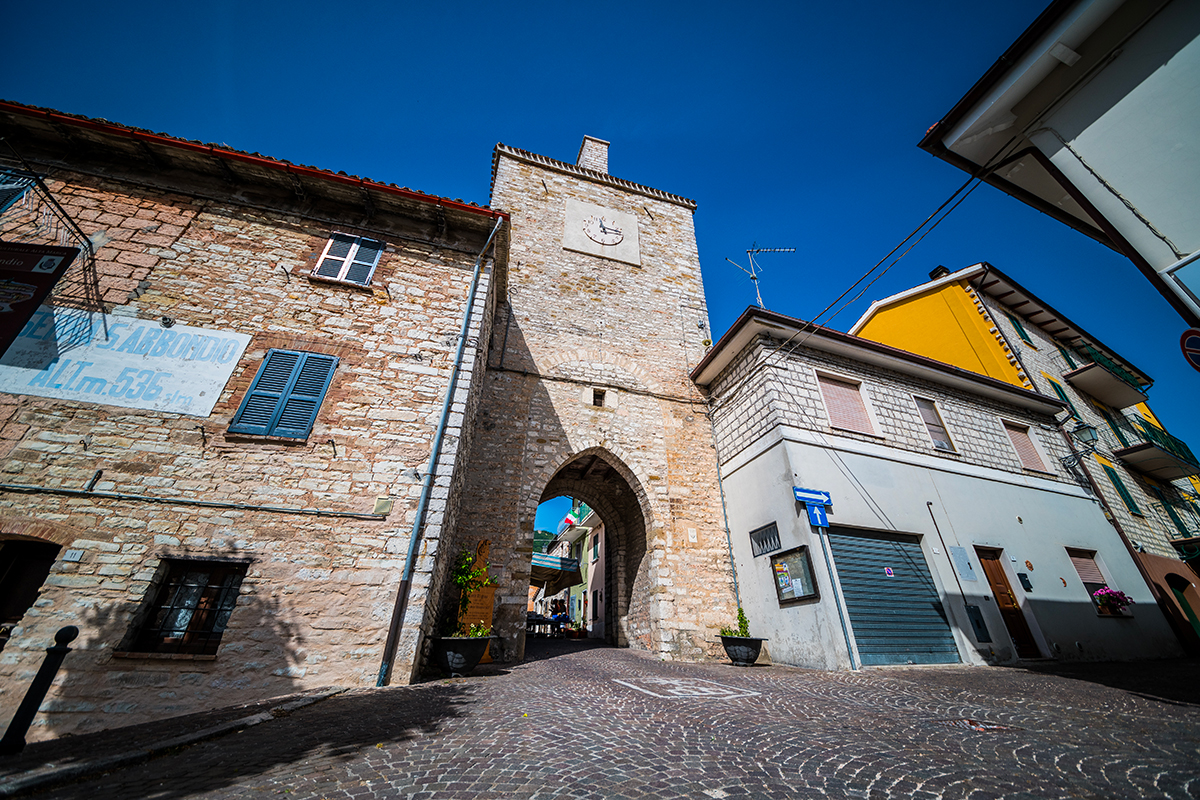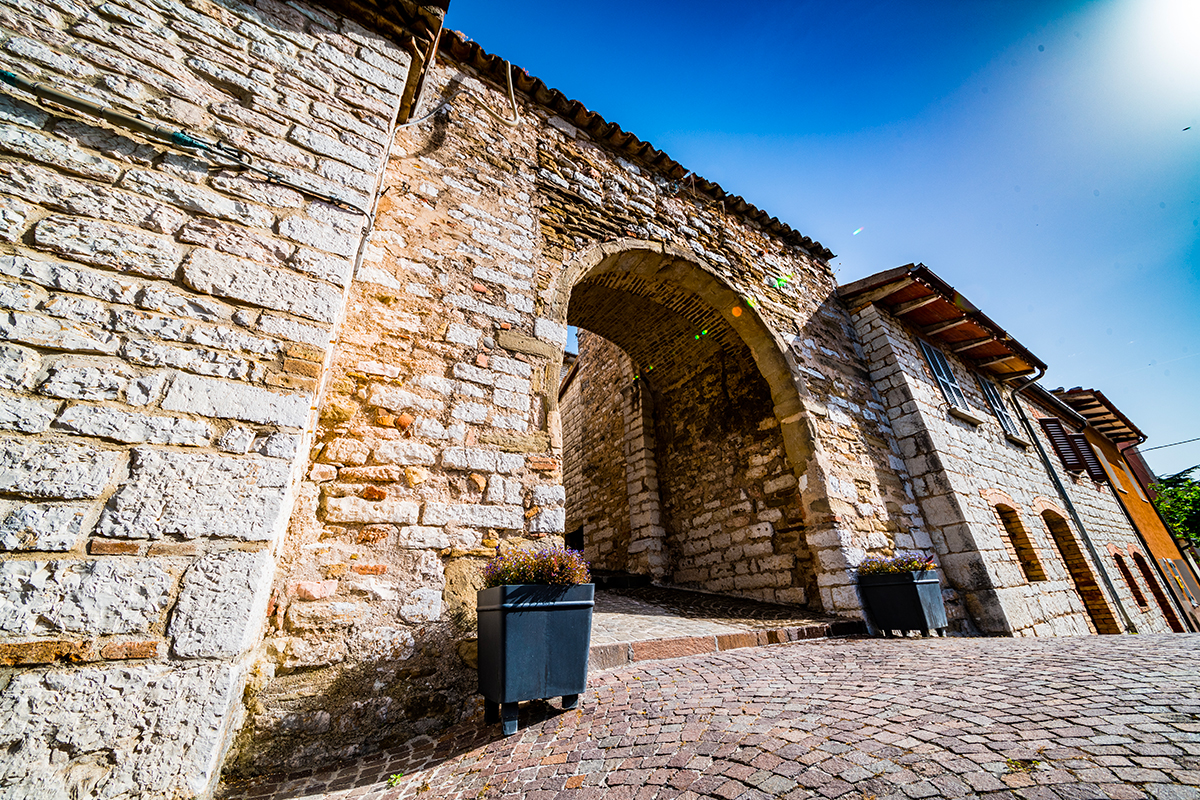 The heart of the community is the Camaldolese Monastery of Santa Croce di Fonte Avellana, still today a very active spiritual and cultural place. The development of Fonte Avellana began with San Pier Damiani, to whose strong personality we owe not only the original nucleus of the building, but even more the spiritual impulse, cultural and organizational that made the hermitage a center of attraction and dissemination of monastic life, strongly influencing religious reform and social life.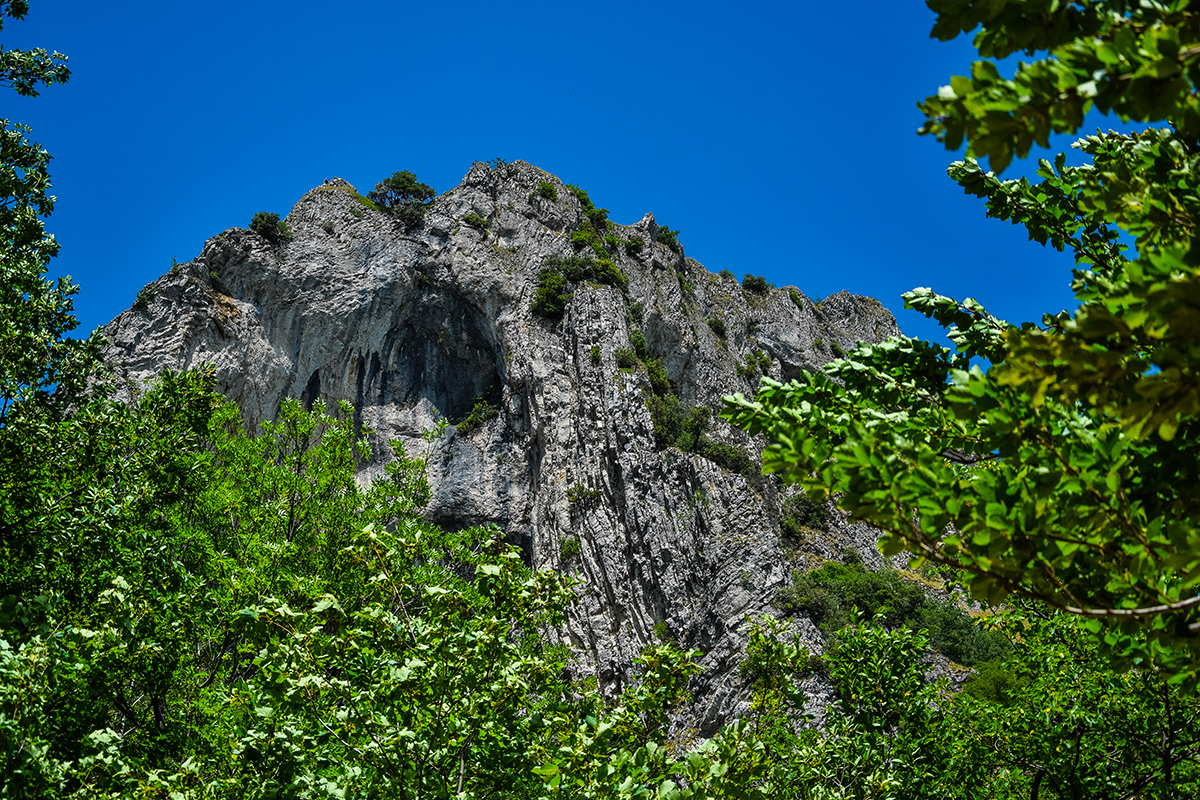 Thanks to this exceptional figure of monk and man of the church, Avellanite and Camaldolese monasticism was able to present itself, in its centuries-old history, as a fulcrum of Christianity and spirituality.