AMONG STORIES AND STORIES: TIMELESS TESTIMONIALS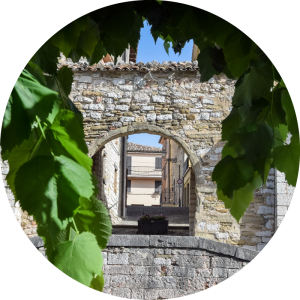 The culture of the Alte Marche tells of a glorious past: a millenary history that spans the centuries, from the glories of the Roman Empire to the present day, passing through the Middle Ages of the Papal State and the Renaissance of the Duchy of Urbino. The historical centers, the noble palaces and the fortifications bear witness to this as much as the museums, theaters and libraries.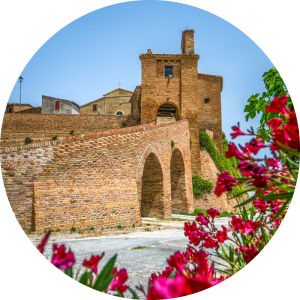 The value of the whole, like that of the particular, is the strong point of a travel experience that can enrich from many points of view. Part of this scenario is also the network of Kindergartens of Creativity, places where talent is encouraged, creativity and professionalism to make the most of the rich local heritage.
A concentrate of art, wisdom and civilization

MUSEUMS
The fossils of Monte Nerone and Monte Catria, the sensory journey of knowledge of the truffle, the ecomuseum on the history of the Turba: each municipality has its own small treasure chest that contains centuries of history and traditions.

THEATER
The theatrical tradition has ancient roots in the territories of the High Marche. Who, theaters are places of cultural exchange and life which are fundamental for local communities.

ARCHEOLOGY
The traces of the ancient civilizations of the Upper Marche are still visible. Streets, bridges, galleries, artifacts and finds tell of the past and present of these territories.

LIBRARIES AND ARCHIVES
Scrolls, manuscripts and ancient books make up a jealously preserved heritage that is accessible to all: exciting narration of a past that is still present.